Listen to "BUSINESS COACH, TINA L. GREER – Greer Business Solutions LLC, Douglasville, GA On The Blueprint to Winning Government Contracts" on Spreaker.
Tina L. Greer, Business Coach and CEO at Greer Business Solutions, LLC in Douglasville, GA was a special guest on the Impact Makers Radio Show, "Let's Talk Business!" series and spoke about, 'The Blueprint to Winning Government Contracts.'
With 20 plus years experience of working in the government contracting space, Greer shared why being a Business Coach lights her passion for helping small business owners to understand the strategies involved in bidding for and winning government contracts.
In a behind the scenes conversation with Radio Talk Show Host, Stewart Andrew Alexander, Greer explained, It is our desire to educate, train, and equip our clients to have the knowledge and strategic position to win government contracts. Our competitive advantage is that we have over 20 plus years in the industry in various roles within the government contracting market."
To find out more about Tina L. Greer, visit: http://GreerBusinessSolutions.com or call her at (770) 549-8044.
To hear the full episode on Impact Makers Radio, visit: https://ImpactMakersRadio.com/Tina-Greer
The information shared in this interview is for general information purposes only and does not contain legal or therapeutic advice for any individual case or situation. Listening to or viewing the information on this website or any of its resources does not constitute an attorney-client relationship.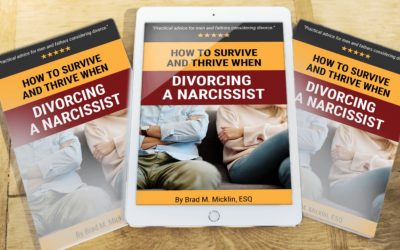 Living with a narcissist can be awful. Divorcing one is a nightmare. They're always right, want everything their way, and leave little room for compromise. How to Survive and Thrive When Divorcing a Narcissist offers…
read more