Listen to "DAVID KERSTEIN – Investment Manager and Legal Counsel, Bentham IMF, Manhattan, NY on Utilizing Litigation Finance in Bankruptcy" on Spreaker.
David Kerstein, Investment Manager and Legal Counsel at Bentham IMF in Manhattan, New York was a spotlight guest on the Impact Makers Radio Show, "Let's Talk Bankruptcy!" series where he talked about Utilizing Litigation Finance in Bankruptcy.
Kerstein went on to talk about some of the rarely discussed obstacles and misconceptions that lawyers, ligation, and receival trusts need to be aware of when considering their options for bankruptcy.
Kerstein, prior to his interview with Radio Talk Show Host, Stewart Andrew Alexander, "I manage investments from the initial sourcing and review of the opportunity through diligence, funding and resolution, and serve a strategic advisory role in the cases funded under my direction, providing consultation as needed, without controlling the course of the litigation. ."
To find out more about David Kerstein, visit: http://benthamimf.com, or dial +1 (347) 767-2059.
To hear the full interview on Impact Makers Radio, go to: https://ImpactMakersRadio.com/David-Kerstein.
The information shared in this interview is for general information purposes only and does not contain legal or therapeutic advice for any individual case or situation. Listening to or viewing the information on this website or any of its resources does not constitute an attorney-client relationship.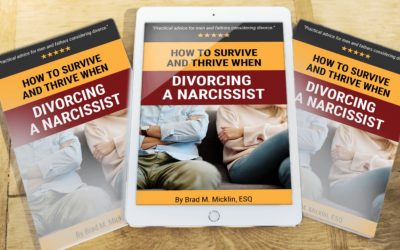 Living with a narcissist can be awful. Divorcing one is a nightmare. They're always right, want everything their way, and leave little room for compromise. How to Survive and Thrive When Divorcing a Narcissist offers…
read more