Listen to "GARY LEWIS McPHERSON – Financial Advisor, McPherson Financial Partners, LLC, Bethesda, MD" on Spreaker.
Gary Lewis McPherson ll, Financial Advisor at McPherson Financial Partners, LLC in Bethesda, MD and a leading Financial Advisor recently appeared as a featured guest on the Impact Makers Radio Show, "Let's Talk Retirement!" series where he spoke about on the topic of, 'It's Not Your Parent's Retirement.'
McPherson revealed how being a Financial Advisor ignites his passion for helping people to gain more clarity around retirement planning issues, and went on to reveal some of the rarely discussed obstacles and misconceptions that people need to know when considering their options for retirement.
McPherson, prior to his interview with Radio Talk Show Host, Stewart Andrew Alexander, "We provide a full-service approach to help our clients take full advantage of their employer benefits, especially their retirement plan. The process starts with discussing their company, goals, and current benefits to help them navigate their retirement solution decisions."
To discover more about Gary Lewis McPherson ll, visit: http://mcphersonfp.com
To hear the full conversation on Impact Makers Radio, go to: https://ImpactMakersRadio.com/Gary-McPherson
The information shared in this interview is for general information purposes only and does not contain legal or therapeutic advice for any individual case or situation. Listening to or viewing the information on this website or any of its resources does not constitute an attorney-client relationship.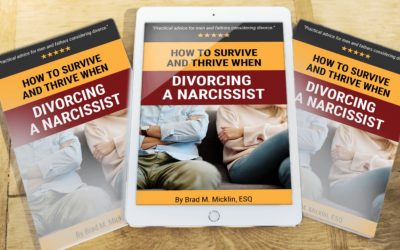 Living with a narcissist can be awful. Divorcing one is a nightmare. They're always right, want everything their way, and leave little room for compromise. How to Survive and Thrive When Divorcing a Narcissist offers…
read more