Listen to "THOMAS CAPRIO DIVORCE MEDIATOR – Lake Worth, FL Discusses The Benefits of Divorce Mediation" on Spreaker.
Thomas Caprio, Divorce Mediator and owner at Thomas Caprio Mediation Services in Lake Worth, FL was a special guest on the Impact Makers Radio Show, "Let's Talk Divorce!" series where he talked about The Benefits of Divorce Mediation.
With a knowledgeable background in the area of Divorce Mediation, Caprio shared why being a Divorce Mediator drives his passion for helping divorcing couples to gain more clarity around the divorce mediation process.
Caprio went on to talk about some of the infrequently discussed misconceptions and unknown pitfalls that divorcing couples need to know when thinking about their options for divorce.
Behind the scenes with Radio Talk Show Host, Stewart Andrew Alexander, Thomas spoke openly, saying, "I help people resolve disputes. Much of it is in the family area. This includes such things as getting a divorce, settling a paternity, resolving a lawsuit, probate cases, landlord-tenant disputed, paternity cases, child support and time-sharing issues and much more. The big saving comes when people can resolve these disputes (including getting a divorce) without involving attorneys."
For more information about Thomas Caprio, visit: https://www.linkedin.com/in/thomas-caprio or call him at (561) 310-2141.
To hear the full show on Impact Makers Radio, visit: https://ImpactMakersRadio.com/Thomas-Caprio
The information shared in this interview is for general information purposes only and does not contain legal or therapeutic advice for any individual case or situation. Listening to or viewing the information on this website or any of its resources does not constitute an attorney-client relationship.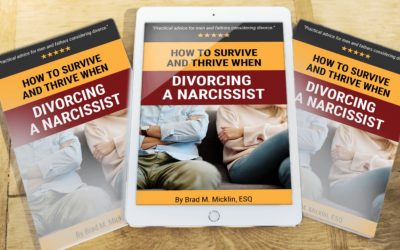 Living with a narcissist can be awful. Divorcing one is a nightmare. They're always right, want everything their way, and leave little room for compromise. How to Survive and Thrive When Divorcing a Narcissist offers…
read more