Listen to "TED ANDREWS, DIVORCE MEDIATOR – Divorce Mediation Is the Start of the Co-Parenting Relationship" on Spreaker.
Divorce Mediator, Ted Andrews, owner at Intrepid Dispute Resolution in Sierra Madre, CA was a featured guest on the Impact Makers Radio Show, "Let's Talk Divorce!" series where he spoke about how Divorce Mediation Is the Start of Co-Parenting Relationships.
As a knowledgeable professional in the area of Divorce Mediation, Andrews spoke about some of the pitfalls, mistakes and common fears that divorcing couples should be aware of when thinking about their options for divorce.
Behind the scenes with Radio Talk Show Host, Stewart Andrew Alexander, Andrew said, "Your dispute might be complex and the parties deeply entrenched. So it would be reasonable to believe that mediation couldn't work. However, "will it work," isn't the question. But rather, will litigation dispense a better solution? And after you tally the money spent, the time wasted, and the opportunities lost, you will find that mediation is the better option."
To learn more about Ted Andrews, visit: http://IntrepidDisputeResolution.com or call him at (626) 790-8084.
To hear the full show on Impact Makers Radio, visit: https://ImpactMakersRadio.com/Ted-Andrews
The information shared in this interview is for general information purposes only and does not contain legal or therapeutic advice for any individual case or situation. Listening to or viewing the information on this website or any of its resources does not constitute an attorney-client relationship.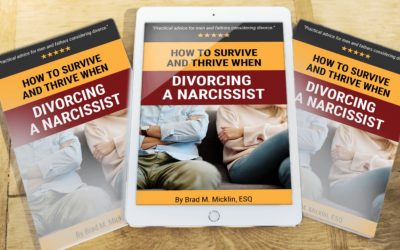 Living with a narcissist can be awful. Divorcing one is a nightmare. They're always right, want everything their way, and leave little room for compromise. How to Survive and Thrive When Divorcing a Narcissist offers…
read more