Listen to "KATHRYN AMENTA – Money Coach, San Francisco, CA Discusses Complex Emotional and Financial Issues" on Spreaker.
Kathryn Amenta, Money Coach and owner at Kathryn Amenta, Money Coach in San Francisco, CA was a special guest on the Impact Makers Radio Show, "Let's Talk Retirement!" series where she addressed issues surrounding the topic of Complex Emotional and Financial Issues.
With a longstanding background in the Finance industry, Amenta talked about why being a Money Coach fuels her passion for helping people to achieve their retirement-related goals.
Amenta went on to talk about some of the common misconceptions and unknown pitfalls that people need to be aware of when considering their options for retirement.
During her interview, Amenta shared, "When people have money issues, it's almost as if they're walking around with a cloud over their head. They don't work to their full potential. They are not fully present in relationships. Maybe they're making decisions that aren't positive for their lives because they're so concerned about the dollars and cents of it. So over the years, I have come to realize that working with through issues can change have the advantage of changing one's whole life."
To learn more about Kathryn Amenta, visit: http://www.KathrynAmenta.com or call her at (415) 519-3013.
To hear the full interview on Impact Makers Radio, visit: https://ImpactMakersRadio.com/Kathryn-Amenta
The information shared in this interview is for general information purposes only and does not contain legal or therapeutic advice for any individual case or situation. Listening to or viewing the information on this website or any of its resources does not constitute an attorney-client relationship.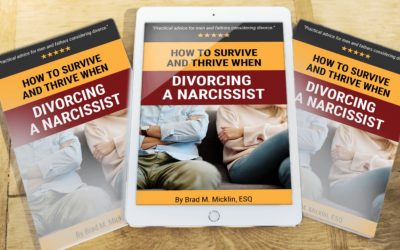 Living with a narcissist can be awful. Divorcing one is a nightmare. They're always right, want everything their way, and leave little room for compromise. How to Survive and Thrive When Divorcing a Narcissist offers…
read more