Listen to "STEVEN UNRUH – Divorce Mediator in Pasadena, CA Talks About Why You Cannot Change Your Spouse" on Spreaker.
Steven Unruh, Divorce Mediator and owner at Unruh Mediation made a recent guest appearance on the Impact Makers Radio Show, "Let's Talk Divorce!" series and shared input regarding the topic of Why You Cannot Change Your Spouse.
Unruh, an experienced professional in the area of Divorce Mediation, shared why being a Divorce Mediator ignites his passion for helping people to gain more clarity around their divorce related issues.
Unruh went on to discuss some of the infrequently discussed pitfalls, mistakes and misguided truths that people should be aware of when considering their options for divorce.
In a behind the scenes conversation with Radio Talk Show Host, Stewart Andrew Alexander, Unruh explained, "Mediation is the process of resolving the conflict between opposing parties, who need the assistance of an expert to sort out their issues and expectations and create a solution which everyone can agree upon. My community experience and training encompass numerous cultures, where I've counseled and mediated family and marital conflicts on a daily basis."
To discover more about Steven Unruh, visit: http://StevenUnruh.com or call him at (818) 523-5723.
To listen to the full conversation on Impact Makers Radio, go to: https://ImpactMakersRadio.com/Steven-Unruh
The information shared in this interview is for general information purposes only and does not contain legal or therapeutic advice for any individual case or situation. Listening to or viewing the information on this website or any of its resources does not constitute an attorney-client relationship.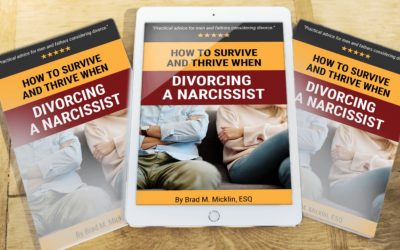 Living with a narcissist can be awful. Divorcing one is a nightmare. They're always right, want everything their way, and leave little room for compromise. How to Survive and Thrive When Divorcing a Narcissist offers…
read more