Listen to "DANA COSTACHE – Family & Community Mediator, Ridgewood, NJ Talks About Keeping Yourself Motivated During Divorce" on Spreaker.
Dana Costache, Family & Community Mediator and owner at Casa Tianu Mediation in Ridgewood, NJ was a featured guest on the Impact Makers Radio Show, "Let's Talk Divorce!" series where she spoke about Reimagining Your Life While Keeping Yourself Motivated During Divorce.
With a knowledgeable background in the area of divorce mediation, Costache also talked about how being a Family & Community Mediator ignites her passion for helping people in divorce to mediate their divorce-related issues.
Costache went on to speak about some of the infrequently discussed misconceptions, obstacles and unknown pitfalls that separating couples need to be aware of when considering their options for divorce.
Costache, prior to her interview with Radio Talk Show Host, Stewart Andrew Alexander, "I use a type of mediation that seeks to empower the people I work with to take responsibility for their lives and engage with creating new possibilities for their future. The mediation process is not just a sequence of steps people need to take to reach an agreement, on the contrary, it is a mental, emotional, and often spiritual journey of self-discovery and self-acceptance which often involves dealing with emotional vulnerability without losing self-confidence, and being able to forgive oneself and the other."
To discover more about Dana Costache, visit: https://Casa-Tianu.com or call her at (917) 275-5340.
To listen to the full show on Impact Makers Radio, visit: https://ImpactMakersRadio.com/Dana-Costache
The information shared in this interview is for general information purposes only and does not contain legal or therapeutic advice for any individual case or situation. Listening to or viewing the information on this website or any of its resources does not constitute an attorney-client relationship.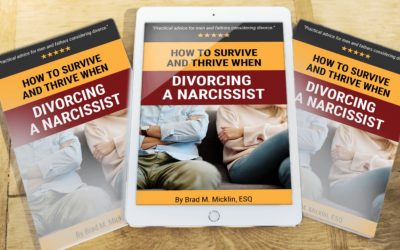 Living with a narcissist can be awful. Divorcing one is a nightmare. They're always right, want everything their way, and leave little room for compromise. How to Survive and Thrive When Divorcing a Narcissist offers…
read more