Listen to "ATTORNEY RYAN KIRKHAM – Discusses International Child Custody Concerns" on Spreaker.
Ryan Kirkham, Family Law Attorney at Orsinger, Nelson, Downing, & Anderson, L.L.P. in Dallas, Texas appeared on the Impact Makers Radio Show, "Let's Talk Divorce!" series where he talked about, 'International Child Custody Concerns.'
Kirkham, an experienced professional in the area of Family Law, talked about how being a Family Law Attorney ignites his passion for helping individuals to solve their child custody related issues.
Kirkham also addressed some of the common obstacles, misconceptions, unknown pitfalls and hidden fears that individuals need to keep in mind when considering their divorce and child custody options.
Behind the scenes with Radio Talk Show Host, Stewart Andrew Alexander, Kirkham explained, "Orsinger, Nelson, Downing & Anderson, L.L.P is one of the largest family law firms in Texas. We serve clients across the metroplex and from all over Texas, and I'm proud to be associated with our family attorneys who are ranked among the best statewide and working in a firm which holds a place of prominence nationwide."
To discover more about Ryan Kirkham, visit: http://ondafamilylaw.com or call him at (214) 402-1097.
To hear the full episode on Impact Makers Radio, go to: https://ImpactMakersRadio.com/Ryan-Kirkham
The information shared in this interview is for general information purposes only. Nothing during this interview should be taken as therapeutic advice, legal advice, and or legal assistance for any individual case or situation.This information is not intended to create, and receipt, listening or viewing does not constitute, an attorney-client relationship.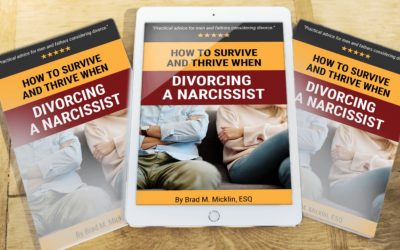 Living with a narcissist can be awful. Divorcing one is a nightmare. They're always right, want everything their way, and leave little room for compromise. How to Survive and Thrive When Divorcing a Narcissist offers…
read more