Listen to "ATTORNEY HEATHER TESSMER – Tessmer Law Firm, PLLC, San Antonio, TX On What to Expect When Planning for Divorce" on Spreaker.
Heather Tessmer, Family Law Attorney and owner at Tessmer Law Firm, P.L.L.C in San Antonio, TX was a spotlight guest on the Impact Makers Radio Show, "Let's Talk Divorce!" series where she talked about, 'What to Expect When Planning to Divorce.'
As an authority in the area of family law, Tessmer shared some of the rarely discussed misconceptions and unknown pitfalls that people need to be aware of when considering their options for divorce.
When asked to share some of her client's most common misconceptions, Tessmer asserted, "People often think attorneys have to be adversarial and actually they don't. There's kind of a new thing in Texas called, Collaborative Law, which takes us completely out of the courthouse and working together with professionals to figure out what going to happen with children and the estate."
To discover more about Heather Tessmer, visit: http://TessmerLawFirm.com
To hear the full show on Impact Makers Radio, visit: https://ImpactMakersRadio.com/Heather-Tessmer
The information shared in this interview is for general information purposes only. Nothing during this interview should be taken as therapeutic advice, legal advice, and or legal assistance for any individual case or situation.This information is not intended to create, and receipt, listening or viewing does not constitute, an attorney-client relationship.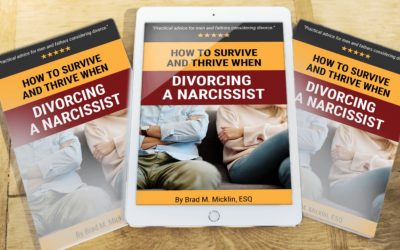 Living with a narcissist can be awful. Divorcing one is a nightmare. They're always right, want everything their way, and leave little room for compromise. How to Survive and Thrive When Divorcing a Narcissist offers…
read more