Listen to "KATHLEEN RUANE LEEDY – Divorce Mediator, Gloucester, MA on The Magic of Mediating Tough Issues" on Spreaker.
Kathleen Ruane Leedy, owner at Kathleen Ruane Leedy Mediation Services in Gloucester, Massachusetts and an experienced Divorce Mediator recently appeared as a featured guest on the Impact Makers Radio Show, "Let's Talk Divorce!" series where she spoke about, 'The Magic of Mediating Tough Issues.'
With a wealth of experience in the divorce mediation field, Leedy revealed why being a Divorce Mediator fuels her passion for solving divorce related issues in an amicable manner.
Leedy went on to explain some of the seldom discussed mistakes common pitfalls that divorcing couples need to keep in mind when considering their options for divorce.
In a behind the scenes conversation with Radio Talk Show Host, Stewart Andrew Alexander, Leedy said, "Mediation at its core is about clarity and agreement. The principles include confidentiality, being voluntary, neutrality, informed consent, and self-determination. The Mediation Table is not a place to be scolded and judged. It is a venue that offers opportunities for gut wrenching honesty, pragmatic thinking, new beginnings and redefining the past."
For more information about Divoce Mediator, Kathleen Ruane Leedy, visit: http://kruaneleedy.com, or dial (717) 977-7207.
To listen to the full show on Impact Makers Radio, visit: https://ImpactMakersRadio.com/Kathleen-Leedy.
The information shared in this interview is for general information purposes only and does not contain legal or therapeutic advice for any individual case or situation. Listening to or viewing the information on this website or any of its resources does not constitute an attorney-client relationship.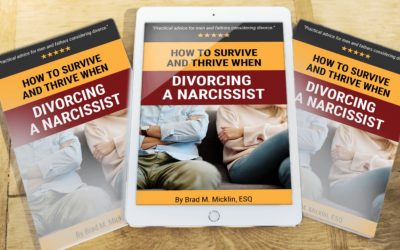 Living with a narcissist can be awful. Divorcing one is a nightmare. They're always right, want everything their way, and leave little room for compromise. How to Survive and Thrive When Divorcing a Narcissist offers…
read more