Listen to "ROBIN GRAINE – Certified Divorce Financial Analyst, Graine Mediation, Fairfax, Virginia" on Spreaker.
Robin Graine, Certified Divorce Financial Analyst™ (CDFA) and owner at Graine Mediation in Fairfax, Virginia was a featured guest on the Impact Makers Radio Show, "Let's Talk Divorce!" series where she spoke about the implications of the new national tax code on divorce.
Graine also discussed why being a Certified Divorce Financial Analyst™ drives her passion for helping divorcing couples to achieve amicable outcomes, and touched on some of the rarely discussed obstacles, misconceptions, and unknown pitfalls that divorcing couples should be aware of when considering their options for divorce.
In a behind the scenes conversation with Radio Talk Show Host, Stewart Andrew Alexander, Graine explains, "I am a Certified Divorce Financial Analyst™, lawyer, single mom, and champion of fairness in both process and result. As long as my clients are willing to work with me on innovative solutions, and consider reasonable compromises, I will get them through their divorce settlement efficiently and inexpensively."
To learn more about Robin Graine, visit: https://www.GraineMediation.com
To hear the full show on Impact Makers Radio, go to: https://ImpactMakersRadio.com/Robin-Graine
The information shared in this interview is for general information purposes only. Nothing during this interview should be taken as therapeutic advice, legal advice, and or legal assistance for any individual case or situation.This information is not intended to create, and receipt, listening or viewing does not constitute, an attorney-client relationship.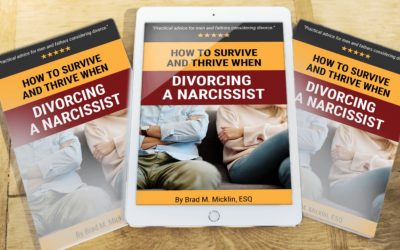 Living with a narcissist can be awful. Divorcing one is a nightmare. They're always right, want everything their way, and leave little room for compromise. How to Survive and Thrive When Divorcing a Narcissist offers…
read more