Listen to "DAVID EDWARDS – Wealth Advisor, Heron Wealth, New York on The Glide Path to Retirement" on Spreaker.
David Edwards, Wealth Advisor and President and Founder at Heron Wealth, New York recently appeared as a special guest on the Impact Makers Radio Show, "Let's Talk Retirement!" series where he spoke about 'The Glide Path to Retirement.'
With a wealth of experience in financial planning, investment advice, and estate planning field, Edwards spoke about how being a Wealth Advisor ignites his passion for helping executive families to gain more clarity around their investment and retirement options.
Edwards went on to talk about some of the common misconceptions and unknown pitfalls he comes across while helping his clients on a day to day basis, such as wanting to postpone their retirement planning until the day they retire, having the wrong asset allocation and too much much of their wealth invested in single assets.
In a behind the scenes conversation with Radio Talk Show Host, Stewart Andrew Alexander, Edwards shared, "Our client relationships really last a lifetime. Twenty years ago most people started thinking about retirement in their fifties and sixties. These days, we not only work with our clients' children but also many other younger professionals in their thirties and forties who want financial planning services to make sure they can lead the life they want and retire comfortably."
The interview ended with Edwards sharing his concluding thoughts and providing next step contact information for individuals who might wish to find out more with regards to the Glidepath to Retirement.
To learn more about David Edwards, visit: http://HeronWealth.com
To listen to the full discussion on Impact Makers Radio, visit: https://ImpactMakersRadio.com/David-Edwards
The information shared in this interview is for general information purposes only and does not contain legal or therapeutic advice for any individual case or situation. Listening to or viewing the information on this website or any of its resources does not constitute an attorney-client relationship.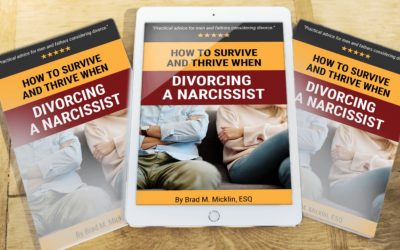 Living with a narcissist can be awful. Divorcing one is a nightmare. They're always right, want everything their way, and leave little room for compromise. How to Survive and Thrive When Divorcing a Narcissist offers…
read more