Listen to "RAY CROFF – Mobius Financial Advisors on Exit Planning for Small Business Owners in Denton, TX" on Spreaker.
Ray Croff, CEO at Mobius Financial Advisors, LLC was invited to speak about 'Exit Planning for Small Business Owners' in the Denton, Texas area on the Impact Makers Radio Show, "Let's Talk Retirement!" series.
As an experienced professional in the Finance field, Croff elaborated on why being a Certified Exit Planning Advisor alights his passion for helping business owners to overcome misconceptions, obstacles and unknown pitfalls that they come across while considering their retirement and exit planning options.
Behind the scenes with Radio Talk Show Host, Stewart Andrew Alexander, Croff spoke openly, saying, "We believe that financial planning never ends and is necessary for our community to prosper. Whether our clients are at the beginning of their careers, just starting to build a business, planning for the next step in their careers or just leaving their legacy, what they build within their families, communities, and financial investments will carry forward."
For more information about Ray Croff, visit: http://mobiusfa.com
To hear the full conversation on Impact Makers Radio, visit: https://ImpactMakersRadio.com/Ray-Croff
The information shared in this interview is for general information purposes only and does not contain legal or therapeutic advice for any individual case or situation. Listening to or viewing the information on this website or any of its resources does not constitute an attorney-client relationship.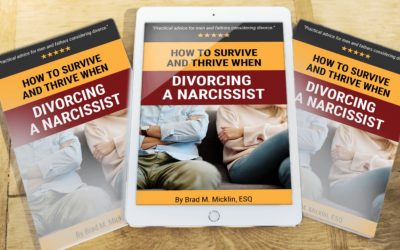 Living with a narcissist can be awful. Divorcing one is a nightmare. They're always right, want everything their way, and leave little room for compromise. How to Survive and Thrive When Divorcing a Narcissist offers…
read more