Listen to "ATTORNEY BARRY BOYKIN – Chicago Legal Clinic, Communicating with Your Ex, Even If You Don't Live Together" on Spreaker.
Barry Boykin, Family Law Attorney discussed the topic of communicating with your ex, even if you don't live together.
Boykin, of Chicago Legal Clinic, Chicago, Illinois also spoke about why being a Family Law Attorney drives his passion for helping people to learn how to communicate better for the well-being of their children.
When asked to share some of the biggest myths about communicating with ex-partners, Boykin said, "The first myth is the idea that every case is a win or lose situation. In reality, the goal in many cases would be, how could we come up with a win-win scenario? Also, in the family law area, there's another myth where people believe they have to show the other parent to be unfit which often creates a kind of 'anything you can do, I can do better' competition.
To find out more about Barry Boykin, visit: http://www.Clclaw.org, or dial (708) 870-8604.
To hear the full discussion on Impact Makers Radio, visit: https://ImpactMakersRadio.com/Barry-Boykin.
Additional resources mentioned:
Former Judge Michele Lowrance article, "Heroic Parenting" can be downloaded here:
http://www.thecenterforfamilylaw.com/Portals/0/heroic_parenting.pdf
The information shared in this interview is for general information purposes only. Nothing during this interview should be taken as therapeutic advice, legal advice, and or legal assistance for any individual case or situation.This information is not intended to create, and receipt, listening or viewing does not constitute, an attorney-client relationship.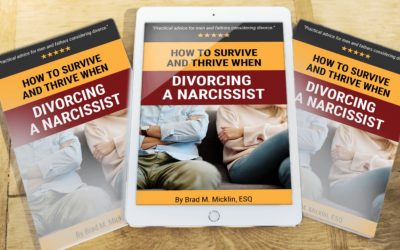 Living with a narcissist can be awful. Divorcing one is a nightmare. They're always right, want everything their way, and leave little room for compromise. How to Survive and Thrive When Divorcing a Narcissist offers…
read more