Listen to "Kelley Linn, Divorce Mediation Center, Atlanta GA on Saving at Least $40,000 in Legal Fees" on Spreaker.
Kelley Linn, CEO at the Divorce Mediation Center in Atlanta, GA was a spotlight guest on the Impact Makers Radio Show, "Let's Talk Divorce!" series where she spoke about families can save at least $40,000 or more in legal fees.
Linn also revealed how working in divorce advocacy fuels her passion for helping people to minimize the financial and emotional cost of divorce while also enhancing the recovery and healing process.
Linn went on to reveal some of the seldom discussed misconceptions, obstacles and unknown pitfalls that families need to keep in mind when considering their options for divorce.
In a behind the scenes conversation with Radio Talk Show Host, Stewart Andrew Alexander, Linn explained, "What differentiates Divorce Mediation Center from other divorce resources is that our seasoned team of associates that serve our client's families is contracted with us at discounted rates/fees in order for us to control their family's costs. We manage their costs from beginning to end. Unlike our competitors, Divorce Mediation Center does not receive "referral fees" from our team associates, nor sell "sponsorships" for placement on a referral list."
The podcast closed out with Linn discussing her most helpful tips for people wanting to know about saving at least $40,000 or more in legal fees.
To learn more about Kelley Linn, visit: http://www.DivorceMediationCenter.org, or call (678) 389-1616.
To listen to the full interview on Impact Makers Radio, go to: https://ImpactMakersRadio.com/Kelley-Linn.
The information shared in this interview is for general information purposes only and does not contain legal or therapeutic advice for any individual case or situation. Listening to or viewing the information on this website or any of its resources does not constitute an attorney-client relationship.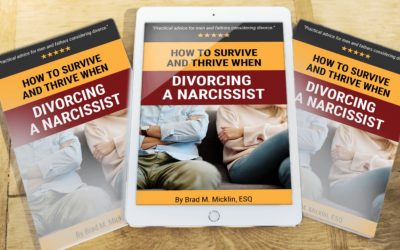 Living with a narcissist can be awful. Divorcing one is a nightmare. They're always right, want everything their way, and leave little room for compromise. How to Survive and Thrive When Divorcing a Narcissist offers…
read more