Listen to "MELISSA FULLER BROWN – Family Law Attorney" on Spreaker.
In this episode of "Let's Talk Divorce!" Melissa Fuller Brown, Principal of Melissa F. Brown, LLC in Charleston, SC, talks about how being a Family Law Attorney drives her passion for helping divorcing couples with **moving beyond your divorce in a secure financial position.
Melissa also talks about one of the most common misconceptions that divorcing couples need to know when looking at their options for divorce.
Melissa, in a behind the scenes conversation with Radio Talk Show Host, Stewart Andrew Alexander, "I'm dedicated to securing my clients' post-divorce financial future. My wealth of legal knowledge and family law experience along with my meticulousness, preparedness and compassion for my clients and their children allow me to maximize their results and protect their future."
To learn more about Melissa Fuller Brown, visit: http://www.scdivorcelaw.com
The information shared in this 
interview
 is for general information purposes only. Nothing during this interview should be taken as legal advice for any individual case or situation. This information is not intended to create, and receipt, listening or viewing does not constitute, an attorney-client relationship.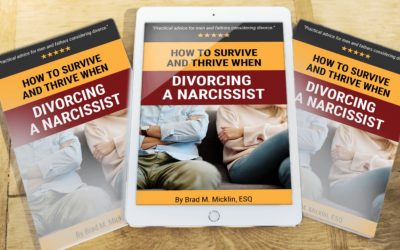 Living with a narcissist can be awful. Divorcing one is a nightmare. They're always right, want everything their way, and leave little room for compromise. How to Survive and Thrive When Divorcing a Narcissist offers…
read more