Listen to "GARY RAY FRALEY – California State Bar Certified Bankruptcy Law Specialist" on Spreaker.
Welcome to another "Let's Talk Bankruptcy!" conversation. On this segment of the show, Stewart Andrew Alexander speaks with California State Bar Certified Bankruptcy Law Specialist, Gary Ray Fraley, of Fraley & Fraley, PC dba Sacramento Bankruptcy Attorneys in Sacramento, CA.
Gary focuses primarily on Bankruptcy, and during his talk speaks about the important topic of what NOT to do if you are in financial trouble.
Gary, before speaking on the show, "I'm a no "3 piece suit" attorney. However, make no mistake, I how to help you in ways almost no other attorney can. Whether you are a working person, disabled, retired or a business owner, I can almost certainly craft a solution that fits your specific needs.
I almost exclusively represent consumers and small to medium size businesses with debt problems and refuse to represent big creditors. You need not be afraid of coming to see me or any attorney at the Fraley & Fraley Sacramento Bankruptcy Attorneys law firm. The only people that need to be afraid of us are your creditors."
To learn more about Gary Ray Fraley, visit: http://SacramentoBankruptcyAttorneys.com
The information shared in this 
interview
 is for general information purposes only. Nothing during this interview should be taken as legal advice for any individual case or situation. This information is not intended to create, and receipt, listening or viewing does not constitute, an attorney-client relationship.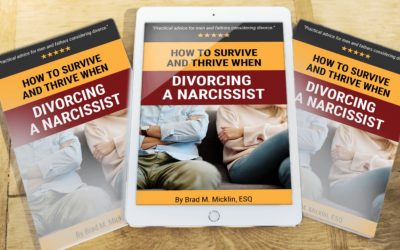 Living with a narcissist can be awful. Divorcing one is a nightmare. They're always right, want everything their way, and leave little room for compromise. How to Survive and Thrive When Divorcing a Narcissist offers…
read more