Listen to "LAMAR HAWKINS – Bankruptcy Attorney" on Spreaker.
In this episode of "Let's Talk Bankruptcy!" Lamar Hawkins, shareholder of Aiken Schenk Hawkins & Ricciardi P.C. in Phoenix, Arizona, talks about how being a Bankruptcy Attorney drives his passion for helping individuals or companies with to get their home mortgage lenders to send proper monthly statements and to properly report to credit reporting bureaus.
Lamar, prior to his interview, with Radio Talk Show Host, Stewart Andrew Alexander, "I take pride abd great care in helping financially distressed Arizona companies, business owners, and persons with extensive assets achieve relief from creditors through Chapter 11 reorganization or liquidation.
To see businesses that were on the brink of disaster and now, through bankruptcy, are succeeding still, many, many years later, is very rewarding. So it's fun to be able to have those kinds of connections with people that have been in a really bad place and are now in a really good place."
To learn more about Lamar Hawkins, visit: http://www.ashrlaw.com
The information shared in this 
interview
 is for general information purposes only. Nothing during this interview should be taken as legal advice for any individual case or situation. This information is not intended to create, and receipt, listening or viewing does not constitute, an attorney-client relationship.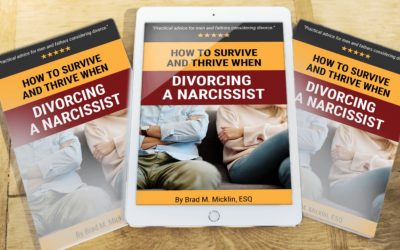 Living with a narcissist can be awful. Divorcing one is a nightmare. They're always right, want everything their way, and leave little room for compromise. How to Survive and Thrive When Divorcing a Narcissist offers…
read more