Listen to "LORI S. RUBENSTEIN – Why Forgiving Your Ex is Mandatory for a Happy, Healthy Future" on Spreaker.
Lori S. Rubenstein, owner at Lori S. Rubenstein, LLC in Cottonwood, AZ spoke about 'Why Forgiving Your Ex is Mandatory for Having a Happy, Healthy Future' while making her guest appearance on the Impact Makers Radio Show, "Let's Talk Divorce!" series.
Rubenstein also revealed how being a Divorce Coach and Mediator sparks her passion for helping people to understand the benefits of allowing themselves to heal and mend their past through the art of forgiveness.
Rubenstein went on to reveal some of the rarely discussed misconceptions and unknown pitfalls that people in divorce need to be aware of when looking at their options for divorce.
In a behind the scenes conversation with Radio Talk Show Host, Stewart Andrew Alexander, Rubenstein explained, "It's difficult for the people I work with to feel peace or passion when they are holding onto pain from their past. When they are so sick and tired of feeling hurt, anger and bitterness, it's best for them to reach out for help from someone who really knows how to get through pain and bring them to the other side."
To find out more about Lori S. Rubenstein, visit: http://LoriRubenstein.com or call her at (928) 634-0252
To hear the full discussion on Impact Makers Radio, visit: https://ImpactMakersRadio.com/Lori-S-Rubenstein
The information shared in this interview is for general information purposes only. Nothing during this interview should be taken as therapeutic advice, legal advice, and or legal assistance for any individual case or situation.This information is not intended to create, and receipt, listening or viewing does not constitute, an attorney-client relationship.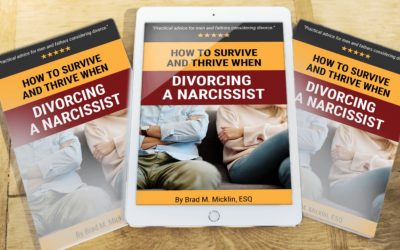 Living with a narcissist can be awful. Divorcing one is a nightmare. They're always right, want everything their way, and leave little room for compromise. How to Survive and Thrive When Divorcing a Narcissist offers…
read more