Listen to "ERIK FROMM – Financial Advisor, Managing the Transition into Retirement" on Spreaker.
Erik Fromm, Financial Advisor and at CSG Capital Partners of Janney Montgomery Scott, LLC in Washington, DC spoke around the topic of Managing the Transition into Retirement.
Fromm also talked about why being a Financial Advisor lights his passion for helping people approaching retirement age to achieve their retirement planning goals, and went on to speak about some of the pitfalls, mistakes and misguided truths that people should be aware of when considering their retirement options.
In a behind the scenes conversation with Impact Makers Radio, Talk Show Host, Stewart Andrew Alexander, Fromm explained, "We believe that successful advisory relationships are established through mutual respect, trust, and shared purpose with the individuals, families, corporations, and institutions that we serve. Our mission is to guide clients to the best outcomes possible through the thoughtful management of resources and prudently addressing decisions that impact financial well-being."
For more information about Erik Fromm, visit: http://CSGCapitalPartners.com, or dial (202) 955-4318
To hear the full interview on Impact Makers Radio, go to: https://ImpactMakersRadio.com/Erik-Fromm
The information shared in this interview is for general information purposes only and does not contain legal or therapeutic advice for any individual case or situation. Listening to or viewing the information on this website or any of its resources does not constitute an attorney-client relationship.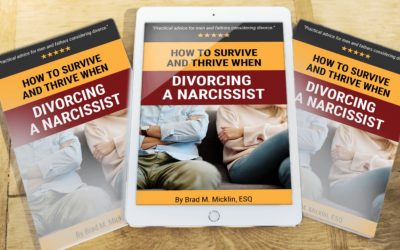 Living with a narcissist can be awful. Divorcing one is a nightmare. They're always right, want everything their way, and leave little room for compromise. How to Survive and Thrive When Divorcing a Narcissist offers…
read more