Listen to "BLAKE COLLINS – Financial Advisor, Westpoint Financial Group, The Accumulation and Distribution of Wealth" on Spreaker.
Blake Collins, Financial Advisor at Westpoint Financial Group in Indianapolis, IN was as a special guest on the Impact Makers Radio Show, "Let's Talk Retirement!" series where he discussed the topic of the 'Accumulation and Distribution of Wealth.'
Collins, an experienced finance professional in the area of retirement planning, spoke about how being a Financial Advisor fuels his passion for helping individuals in pre and post retirement to achieve their financial goals.
Collins went on to reveal some of the rarely discussed misconceptions, obstacles and unknown pitfalls that individuals need to keep in mind when considering their retirement investment options.
Behind the scenes with Radio Talk Show Host, Stewart Andrew Alexander, Collins said, "We are dedicated to educating our clients to help them fulfill their financial goals. We offer relevant experience, personalized attention, and outstanding resources. Our financial and insurance associates listen intently, recommend thoughtfully, and genuinely care about our clients, their families and their business."
To discover more about Blake Collins, visit: https://www.WestPointFinancialGroup.com/Blake-Collins
To listen to the full conversation on Impact Makers Radio, visit: https://ImpactMakersRadio.com/Blake-Collins
The information shared in this interview is for general information purposes only and does not contain legal or therapeutic advice for any individual case or situation. Listening to or viewing the information on this website or any of its resources does not constitute an attorney-client relationship.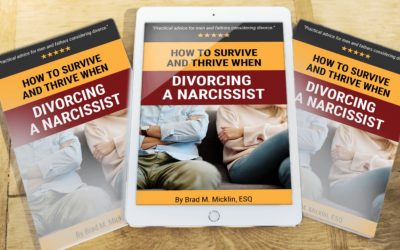 Living with a narcissist can be awful. Divorcing one is a nightmare. They're always right, want everything their way, and leave little room for compromise. How to Survive and Thrive When Divorcing a Narcissist offers…
read more