Listen to "ATTORNEY PAUL N. YOUNGBLOOD – Discusses Texas Community Property and Divorce" on Spreaker.
Family Law Attorney Paul N. Youngblood, owner at Youngblood Law, PLLC in Fort Worth, TX recently appeared as a spotlight guest on the Impact Makers Radio Show, "Let's Talk Divorce!" series where he spoke about issues surrounding the topic of Texas community property and divorce.
Youngblood a leading authority in the legal industry discussed how being a Family Law Attorney ignites his passion for helping people seeking divorce related counsel.
Youngblood went on to explain some of the misconceptions and unknown pitfalls that people need to keep in mind when considering their options for divorce.
Youngblood asserts, "Unlike most lawyers, I have experience in the real world. We bring that experience to the courtroom for our clients because we know there is life, family, work, hobbies, and more outside the courthouse. We understand that our clients have a future after their divorce and focus on solutions that put them in the best possible position to get on with their lives after the legal proceedings are done."
The interview ended with Youngblood's sharing closing thoughts and next step contact details for those wanting to know more about Texas community property and divorce.
For more information about Paul N. Youngblood, visit: http://Youngblood-Law.com
To hear the full conversation on Impact Makers Radio, visit: https://impactmakersradio.com/paul-n-youngblood
The information shared in this interview is for general information purposes only. Nothing during this interview should be taken as therapeutic advice, legal advice, and or legal assistance for any individual case or situation.This information is not intended to create, and receipt, listening or viewing does not constitute, an attorney-client relationship.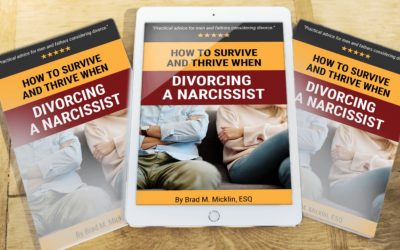 Living with a narcissist can be awful. Divorcing one is a nightmare. They're always right, want everything their way, and leave little room for compromise. How to Survive and Thrive When Divorcing a Narcissist offers…
read more