Listen to "JOANN C. LITTLE – Divorce Help, San Diego, CA Discusses Preparing for Divorce" on Spreaker.
JoAnn C. Little, Certified Financial Planner (CFP) & Certified Divorce Financial Analyst (CDFA) and owner of Divorce Help in San Diego, CA made a special guest appearance on the Impact Makers Radio Show, "Let's Talk Divorce!" series where she shared information around the topic of Preparing for Divorce.
Little, a well-informed professional in the area of divorce mediation, discussed why being a CFP, CDFA ignites her passion for helping people to be prepared for their divorce.
Little went on to speak about some of the common misconceptions, pitfalls and unknown fears that people need to be aware of when considering a major lifestyle change such as divorce and the financial division of assets and debts.
Behind the scenes with Radio Talk Show Host, Stewart Andrew Alexander, JoAnn spoke openly, saying, "The notion that divorce might be the only way is scary and emotionally draining. We are able to take some of the unknown away by studying options that makes sense for our clients."
To discover more about Jo-Ann Christine Little, visit: http://DivorceHelpFamilylaw.com or call her at (619) 302-9612.
The information shared in this interview is for general information purposes only and does not contain legal or therapeutic advice for any individual case or situation. Listening to or viewing the information on this website or any of its resources does not constitute an attorney-client relationship.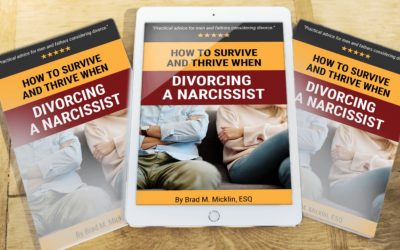 Living with a narcissist can be awful. Divorcing one is a nightmare. They're always right, want everything their way, and leave little room for compromise. How to Survive and Thrive When Divorcing a Narcissist offers…
read more