Listen to "DR. VIRGINIA COLIN – Colin Family Mediation Group LLC, Springfield, VA On Minimizing Family Damage During Divorce" on Spreaker.
Virginia L. Colin, Ph.D. is a Certified Family Mediator with decades of professional experience in attachment research and other psychological research, teaching, counseling, and family mediation.
She is the author of Human Attachment, a book about developmental psychology, as well as some journal articles, internet articles, and government publications.
She is a founding member of the Academy of Professional Family Mediators and served in 2018 as its President. In 2014, with Rebecca Martin, she wrote The Guide to Low-Cost Divorce in Virginia.
Dr. Colin was a special guest on the Impact Makers Radio Show, "Let's Talk Divorce!" series where she spoke about Minimizing Family Damage During Divorce and explained why being a Family Mediator fuels her passion for helping people through their divorce.
Talking to Radio Talk Show Host, Stewart Andrew Alexander, Colin said, "Divorce can be scary and emotionally draining, especially if you believe that litigating the matter in court is the only way. Many divorces do not need to be worked out in court. Through divorce mediation, we help families avoid large amounts of emotional and financial damage."
To learn more about Dr. Virginia Colin, visit: http://ColinFamilyMediationGroup.com or call her at (703) 864-2101.
The information shared in this interview is for general information purposes only. Nothing during this interview should be taken as therapeutic advice, legal advice, and or legal assistance for any individual case or situation.This information is not intended to create, and receipt, listening or viewing does not constitute, an attorney-client relationship.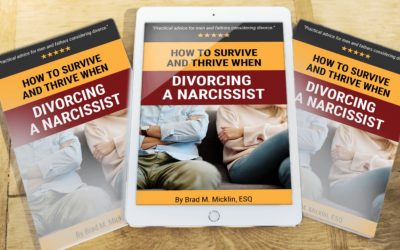 Living with a narcissist can be awful. Divorcing one is a nightmare. They're always right, want everything their way, and leave little room for compromise. How to Survive and Thrive When Divorcing a Narcissist offers…
read more