Listen to "GENE CHAAS – Investment Fiduciary, Delaware Avenue Advisors, Buffalo, New York" on Spreaker.
Gene Chaas, Investment Fiduciary and Managing Partner at Delaware Avenue Advisors in Buffalo, New York spoke about how you should visualize your retirement preparations on the Impact Makers Radio Show, "Let's Talk Retirement!" series.
Chaas also talked about how being an Investment Fiduciary drives his passion for helping people approaching retirement age to achieve their desired outcomes and shared useful insights surrounding some of the common obstacles, misconceptions, and unknown pitfalls that people approaching retirement age should avoid when considering their retirement options.
In a behind the scenes conversation with Radio Talk Show Host, Stewart Andrew Alexander, Chass said, "When it comes to planning a retirement, it's built on uncertainty, fear, and confusion, which, in the end, makes everyone want to avoid planning their future financials. However, if you plan your retirement right, it can be just as simple as planning for an exciting vacation that's got you up at night in anticipation of it. We help our clients to plan a financial future that will make them and their families excited for their retirement years."
For more information about Gene Chaas, visit: http://DelawareAveAdvisors.com
To listen to the full show on Impact Makers Radio, go to: https://ImpactMakersRadio.com/Gene-Chaas
Resources mentioned during the show: https://BrokerCheck.Finra.org/Gene-Chaas
The information shared in this interview is for general information purposes only and does not contain legal or therapeutic advice for any individual case or situation. Listening to or viewing the information on this website or any of its resources does not constitute an attorney-client relationship.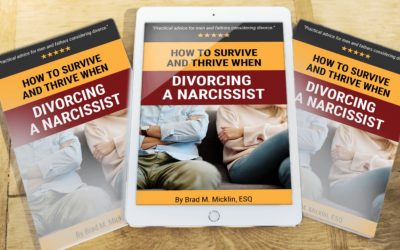 Living with a narcissist can be awful. Divorcing one is a nightmare. They're always right, want everything their way, and leave little room for compromise. How to Survive and Thrive When Divorcing a Narcissist offers…
read more