Listen to "KENDRA THOMAS – Family Law Attorney Discusses Planning for Divorce" on Spreaker.
Kendra Thomas, Family Law Attorney and Founder at Thomas Law Offices, APC in Woodland Hills and Newport Beach, CA, was a special guest on the Impact Makers Radio Show, "Let's Talk Divorce!" series, where she talked about planning for divorce.
Thomas, a highly educated professional in the area of Family Law, explained how being a Family Law Attorney drives her passion for helping people gain more clarity around the topic of divorce.
Thomas went on to share some of the infrequently discussed misconceptions, obstacles and unknown pitfalls that people need to be aware of when looking at their options for divorce.
In a behind-the-scenes conversation with Radio Talk Show Host Stewart Andrew Alexander, Thomas explained, "All clients have different needs and goals and deserve high-quality legal services no matter what size their case is or their economic status. I believe that some Family Law cases are best handled through litigation, while others only need compassionate understanding and explanation for everyone involved to reach a satisfactory agreement. I'm dedicated to providing individual attention and keeping clients informed about the progress in their cases."
To learn more about Kendra Thomas, visit: http://Law-Thomas.com
To listen to the full discussion on Impact Makers Radio, go to: https://impactmakersradio.com/attorney-kendra-thomas
The information shared in this interview is for general information purposes only. Nothing during this interview should be taken as therapeutic advice, legal advice, and or legal assistance for any individual case or situation.This information is not intended to create, and receipt, listening or viewing does not constitute, an attorney-client relationship.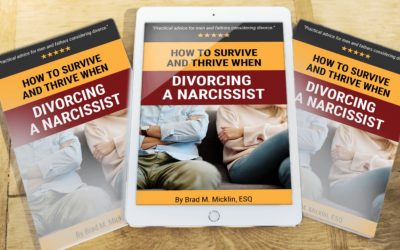 Living with a narcissist can be awful. Divorcing one is a nightmare. They're always right, want everything their way, and leave little room for compromise. How to Survive and Thrive When Divorcing a Narcissist offers…
read more