Listen to "JOHN BIRCHER – Bankruptcy Attorney" on Spreaker.
In this episode of "Let's Talk Bankruptcy!" John Bircher, Shareholder and Vice president of White & Allen, PA in New Bern, NC, talks about how being a Bankruptcy Attorney drives his passion for helping debtors looking for competent council with minimizing stress in the bankruptcy process: best practices for discharge and a fresh start.
John also reveals one of the most common, but unknown pitfalls that debtors looking for competent counsel should be aware of when looking at their options for divorce.
John, in a behind the scenes conversation with Radio Talk Show Host, Stewart Andrew Alexander, "We embrace traditional values passed down for decades and we're especially known for community service given by partners, associates and staff. We believe close and regular contact with clients is essential to gaining the trust that's been central to our mission. To us, trust means doing the right thing, ensuring sound counsel, helping clients make the right choices and being alongside whenever a client needs us. It's as simple as that."
To learn more about John Bircher, visit: http://www.whiteandallen.com
The information shared in this 
interview
 is for general information purposes only. Nothing during this interview should be taken as legal advice for any individual case or situation. This information is not intended to create, and receipt, listening or viewing does not constitute, an attorney-client relationship.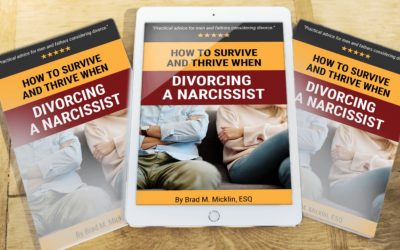 Living with a narcissist can be awful. Divorcing one is a nightmare. They're always right, want everything their way, and leave little room for compromise. How to Survive and Thrive When Divorcing a Narcissist offers…
read more