Listen to "ATTORNEY CHRIS HARDING – Holmes Diggs PLLC, Divorce for People That Own a Single-Member LLC" on Spreaker.
Attorney Chris Harding at Holmes Diggs, PLLC in Dallas, TX recently appeared as a featured guest on the Impact Makers Radio Show, "Let's Talk Divorce!" series and shared information around the topic of 'Divorce for People That Own a Single-Member LLC.'
Harding also shared why being a Divorce Attorney fuels his passion for helping business owners to achieve their divorce-related goals and spent time breaking down misconceptions and unknown pitfalls that people need to be aware of when thinking about their options for divorce.
Talking to Radio Talk Show Host, Stewart Andrew Alexander, Harding said, "I believe one of the most important aspects of family law is seeing the 'big picture.' This means understanding the law, the facts of my clients' cases, the range of possible outcomes, and the angles to take to get to the best possible outcome. Only after knowing each of those can an attorney convey the risks and potential results and guide clients to make the right decision for their cases, their lives and their families."
To learn more about Chris Harding, visit: http://texasfamilylawyers.me/, or dial (713) 303-1217.
To hear the full episode on Impact Makers Radio, go to: https://ImpactMakersRadio.com/Chris-Harding.
The information shared in this interview is for general information purposes only. Nothing during this interview should be taken as therapeutic advice, legal advice, and or legal assistance for any individual case or situation.This information is not intended to create, and receipt, listening or viewing does not constitute, an attorney-client relationship.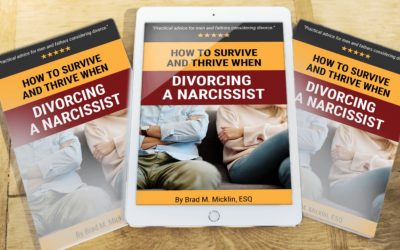 Living with a narcissist can be awful. Divorcing one is a nightmare. They're always right, want everything their way, and leave little room for compromise. How to Survive and Thrive When Divorcing a Narcissist offers…
read more