Listen to "Divorcing with Dignity: Divorce and Family Law Attorney Katy Mickelson" on Spreaker.
Let's be honest; divorce can be one of the most difficult and emotionally charged experiences a person can go through.
It's a life-changing event that can leave individuals emotionally and financially drained.
But what if there was a way to approach divorce with dignity and compassion, both for yourself and your ex-partner? This is the topic of the latest episode of "Let's Talk Divorce" on Impact Makers Radio, featuring divorce and family law attorney Katy Mickelson, equity partner at Beermann LLP in Chicago, IL.
In this episode, Katy joins host Stewart Andrew Alexander to discuss how to navigate divorce in a way that not only protects your financial interests but also preserves your emotional well-being.
Through her years of experience in family law, Katy has seen firsthand the immense toll that divorce can take on individuals and families. She emphasizes the importance of approaching divorce with empathy, compassion, and understanding.
Katy and Stewart touch on a range of topics, including the importance of keeping lines of communication open during the divorce process, how to negotiate a fair settlement that considers both parties' needs and interests, and the benefits of seeking out counseling or therapy to cope with the emotional challenges of divorce.
Throughout the interview, Katy provides thoughtful and practical insights into the divorce process, emphasizing that there is no one-size-fits-all solution and each case requires a personalized approach.
Her approach to divorce is centered around the idea of divorcing with dignity, which involves treating your partner with respect and kindness, even in the most challenging of circumstances.
If you or someone you know is going through a divorce and wants to approach the process with dignity, empathy, and fairness, this episode is a must-listen.
Tune in to "Let's Talk Divorce" on Impact Makers Radio and hear Katy Mickelson's invaluable insights and experience.
To find out more about Katy Mickelson, visit: https://beermannlaw.com/team/kathryn-homburger-mickelson or call her at 312-621-438.
The information shared in this interview is for general information purposes only and does not contain legal or therapeutic advice for any individual case or situation. Listening to or viewing the information on this website or any of its resources does not constitute an attorney-client relationship.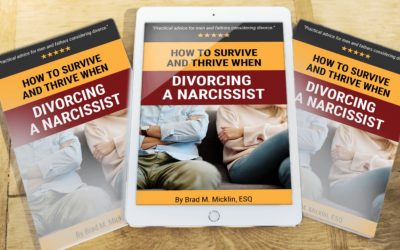 Living with a narcissist can be awful. Divorcing one is a nightmare. They're always right, want everything their way, and leave little room for compromise. How to Survive and Thrive When Divorcing a Narcissist offers…
read more
Julianne Markiewicz, Founder of Markiewicz Law Office P.A. in White Bear Lake addresses the important topic of what people in divorce need to know when considering divorce and looking for answers to…
read more