Listen to "ATTORNEY KENNETH WINCORN Shares Insights on Planning for Divorce" on Spreaker.
In this episode of "Let's Talk Divorce!" attorney Kenneth Wincorn, owner of the Law Offices of Kenneth G. Wincorn and Associates in Texas, joins host Stewart Andrew Alexander to discuss the importance of planning for divorce.
Kenneth emphasizes that divorce is a complex issue and not a one-size-fits-all solution to relationship problems. He explains that divorce should be a last resort and encourages couples to explore other avenues, such as counseling, before making any final decisions.
Throughout the conversation, Kenneth offers his insights on misconceptions surrounding divorce, the types of people he serves, and the unique situations his clients find themselves in. He emphasizes the importance of personalized advice and warns against seeking general advice that may not be applicable to everyone's situation.
One key takeaway from the interview is the importance of seeking legal advice early in the divorce process. Kenneth explains that having a clear understanding of one's legal rights and obligations can help facilitate a smoother divorce process and avoid any surprises down the line.
Overall, this conversation with Kenneth Wincorn provides valuable insights and important considerations for anyone contemplating divorce. Whether you are just starting to think about divorce or have already made the decision to move forward, this episode of "Let's Talk Divorce!" is a must-listen.
To find out more about Kenneth Wincorn, visit: https://kgwlawfirm.com or call him at +12146301221.
The information shared in this interview is for general information purposes only and does not contain legal or therapeutic advice for any individual case or situation. Listening to or viewing the information on this website or any of its resources does not constitute an attorney-client relationship.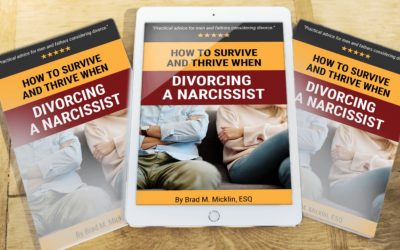 Living with a narcissist can be awful. Divorcing one is a nightmare. They're always right, want everything their way, and leave little room for compromise. How to Survive and Thrive When Divorcing a Narcissist offers…
read more