Listen to "JULIANNE MARKIEWICZ – Family Law Attorney" on Spreaker.
Welcome to another "Let's Talk Divorce!" conversation. On this segment of the show, Stewart Andrew Alexander, speaks with Julianne Markiewicz, Founder of Markiewicz Law Office P.A. in White Bear Lake, Minnesota.
Julianne focuses primarily on Family Law, and during her talk, addresses the important topic of what people in divorce need to know when considering divorce and looking for answers to the question, "What's next?"
Julianne, before speaking on the show, "When you're facing complex personal and financial issues arising from separation, divorce, child custody, child support, post-decree modifications, and other family law matters, you need qualified expertise with decades of courtroom experience. I have a deep history and varied background in civil litigation and I'm also admitted to practice in tribal law family court."
To learn more about Julianne Markiewicz, visit: http://www.MarkiewiczLaw.com
The information shared in this 
interview
 is for general information purposes only. Nothing during this interview should be taken as legal advice for any individual case or situation. This information is not intended to create, and receipt, listening or viewing does not constitute, an attorney-client relationship.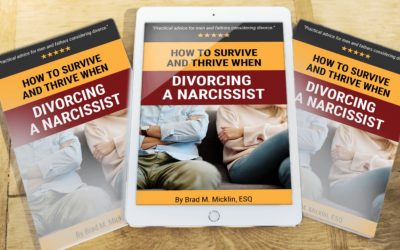 Living with a narcissist can be awful. Divorcing one is a nightmare. They're always right, want everything their way, and leave little room for compromise. How to Survive and Thrive When Divorcing a Narcissist offers…
read more