Listen to "CHARLES KORGER – Carson Choice Retirement Solutions, Inc., On Keeping Emotions Out of Investing" on Spreaker.
Charles Korger, CERTIFIED FINANCIAL PLANNER™ and Partner at Carson Choice Retirement Solutions, Inc. in Bala Cynwyd, PA was a spotlight guest on the Impact Makers Radio Show, "Let's Talk Retirement!" series where he talked about Keeping Emotions Out of Investing.
Korger also revealed why being a CERTIFIED FINANCIAL PLANNER™ lights his passion for helping individuals with their retirement related problems.
Korger went on to talk about some of the misconceptions, obstacles and unknown pitfalls that individuals need to know when considering their options for investing.
Behind the scenes with Radio Talk Show Host, Stewart Andrew Alexander, Charles spoke openly, saying, "As a fee-based CERTIFIED FINANCIAL PLANNER™ professional, I follow the highest standard of fiduciary duty, always putting my clients' interests before my own. This allows me to avoid conflicts of interest and biased recommendations, ever ensuring that my clients are the top priority."
For more information about Charles Korger, visit: http://www.carsonchoice.com or call him at 6106645550.
To hear the full episode on Impact Makers Radio, visit: https://ImpactMakersRadio.com/Charles-Korger
The information shared in this interview is for general information purposes only and does not contain legal or therapeutic advice for any individual case or situation. Listening to or viewing the information on this website or any of its resources does not constitute an attorney-client relationship.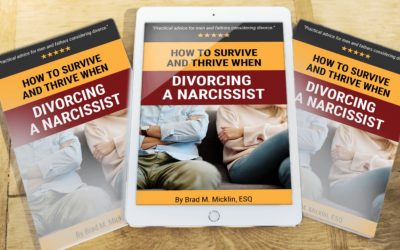 Living with a narcissist can be awful. Divorcing one is a nightmare. They're always right, want everything their way, and leave little room for compromise. How to Survive and Thrive When Divorcing a Narcissist offers…
read more