Listen to "DAMIEN CAILLAULT – Financial Advisor, Stifel Nicholaus, Florham Park, New Jersey" on Spreaker.
Damien Caillault, Financial Advisor appeared as a featured guest on the Impact Makers Radio Show, "Let's Talk Retirement!" series and shared why 'Investments Are Not About the Market, They Are About You.'
With a background in the area of Finance, explained why being a Financial Advisor fuels his passion for helping people approaching retirement to gain more clarity around their investments.
Caillault went on to speak about some of the infrequently discussed misconceptions, obstacles and unknown pitfalls that people should be aware of when considering their options for retirement.
Talking to Radio Talk Show Host, Stewart Andrew Alexander, Caillault said, "I have developed a deep understanding of the fixed Income market and municipal bonds. By using funds, managed money, individual securities, 401(k) rollovers, 529 College Savings Plans, insurance products such as long-term care or annuities, I help clients work toward their goals taking into consideration their risk tolerance, time horizon, and level of understanding of financial products, while also keeping in mind that investing should not be a cause for anxiety or loss of sleep."
The show concluded with Caillault sharing valuable information for people wanting to find out more information in relation to investments markets and how they relate to their retirement planning.
To find out more about Damien Caillault, visit: http://Stifel.com or call him at (973) 549-4021
To listen to the full show on Impact Makers Radio, go to: https://ImpactMakersRadio.com/Damien-Caillault
The information shared in this interview is for general information purposes only and does not contain legal or therapeutic advice for any individual case or situation. Listening to or viewing the information on this website or any of its resources does not constitute an attorney-client relationship.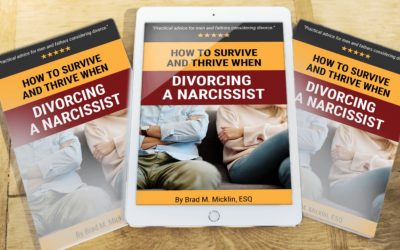 Living with a narcissist can be awful. Divorcing one is a nightmare. They're always right, want everything their way, and leave little room for compromise. How to Survive and Thrive When Divorcing a Narcissist offers…
read more