Listen to "KRISTA ANDREWS – Family Law Attorney Talks About Streamlining the Divorce Process" on Spreaker.
Attorney Krista Andrews, Founding Partner at PartUs in Fargo, North Dakota was a featured guest on the Impact Makers Radio Show, "Let's Talk Divorce!" series where she spoke about using software to streamline the divorce process and save money.
Andrews, a subject matter expert in divorce mediation also discussed how helping people to gain more clarity around divorce issues ignites her passion for unraveling the many obstacles and misconceptions associated with the divorce process.
Behind the scenes with Radio Talk Show Host, Stewart Andrew Alexander, Andrews spoke openly, saying, "I'm an attorney licensed to practice law in North Dakota and Minnesota and love my work as a family law mediator and collaborative law professional. Based on my experience with clients, I saw a need to streamline the divorce process, and partnered with software developer, Tim Brookins who is well versed in all aspects of modern software development. Together, we worked tirelessly to make the PartUs software a reality.
The app is used to speed up the divorce process and eliminate the number of documents exchanging hands. In most cases, a client going through a divorce is asked to gather and provide their financials, tax information, properties and bank statements. Their attorney then has to do manual data input of assets and debts that can range anywhere from 50 to several hundred entries. With PartUs, clients can input and allocate that information and attach documents to support those numbers. It speeds up the process by months and also saves the clients money by entering the data themselves instead of their attorney doing it."
To discover more about Krista Andrews, visit: http://www.partus.com or call her at (701) 371-2683
To listen to the full conversation on Impact Makers Radio, visit: https://ImpactMakersRadio.com/Krista-Andrews
The information shared in this interview is for general information purposes only. Nothing during this interview should be taken as therapeutic advice, legal advice, and or legal assistance for any individual case or situation.This information is not intended to create, and receipt, listening or viewing does not constitute, an attorney-client relationship.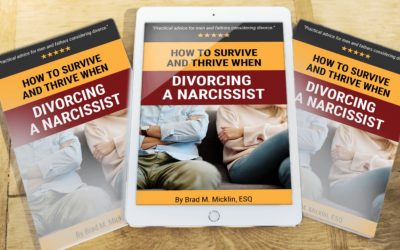 Living with a narcissist can be awful. Divorcing one is a nightmare. They're always right, want everything their way, and leave little room for compromise. How to Survive and Thrive When Divorcing a Narcissist offers…
read more