Listen to "ATTORNEY JYOTHI PALLAPOTHU – Bankruptcy & Foreclosure Defence" on Spreaker.
During this segment of our "Let's Talk Bankruptcy!" series on the Impact Makers Radio Show, we have Attorney Jyothi Pallapothu from the Law Office of Jyothi Pallapothu in Chicago, Illinois.
Jyothi, a Bankruptcy and Foreclosure Defence Attorney with a wealth of experience in the area of Bankruptcy was invited to the Impact Makers Radio Show to speak with Radio Talk Show Host, Stewart Andrew Alexander. Listen in as Pallapothu shares what homeowners need to know about how bankruptcy can affect and impact the foreclosure process in Illinois.
Pallapothu, in a behind the scenes conversation with Radio Talk Show Host, Stewart Andrew Alexander, "I have extensive experience in foreclosure law and related real estate issues. During law school, I served as a law clerk to a prominent local attorney where she cultivated my passion for helping individuals. After law school, I served as a judicial clerk to the Hon. Gale B. Robinson in the General Sessions Court of Metro-Davidson County in Nashville, TN and volunteered at the ACLU of Nashville, TN.
Soon thereafter, I found my way to Chicago after passing the Illinois bar where I began her career working in various consumer rights firms. As a passionate advocate for the individual, I work hard to make sure my clients are well represented in court."
To learn more about Attorney at Law Jyothi Pallapothu, visit: http://www.jplegalillinois.com
The information shared in this interview is for general information purposes only. Nothing during this interview should be taken as legal advice for any individual case or situation. This information is not intended to create, and receipt, listening or viewing does not constitute, an attorney-client relationship.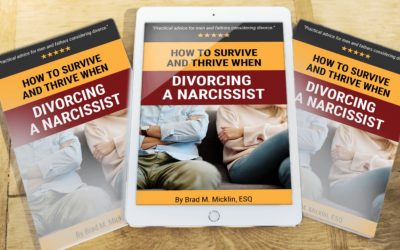 Living with a narcissist can be awful. Divorcing one is a nightmare. They're always right, want everything their way, and leave little room for compromise. How to Survive and Thrive When Divorcing a Narcissist offers…
read more