Listen to "VANESSA J. GORDEN – Family Law Attorney" on Spreaker.
Welcome to another "Let's Talk Divorce!" conversation on the Impact Makers Radio Show. On this segment of the show, Vanessa J. Gorden Family Law Attorney at GordenLaw, LLC in Lincoln, Nebraska spoke about how being a Family Law Attorney drives her passion for helping people in divorce to use limited scope representation in their divorce.
Attorney Vanessa J. Gorden also spoke about some of the rarely discussed mistakes, misconceptions and common pitfalls that people should be aware of when considering their options for divorce.
Vanessa J. Gorden, in a behind the scenes conversation with Radio Talk Show Host, Stewart Andrew Alexander, "I've been a licensed attorney practicing primarily in the area of family law matters since 2005, which was the same year that I graduated with honors from the University of South Dakota School of Law. I concentrate on representing individuals in all areas of family and juvenile law and have been a graduate of the Nebraska State Bar Association's Leadership Academy and a former chair of the Bar Association's Legal Services Committee since 2009."
To learn more about Attorney at Law Vanessa J. Gorden, visit: http://www.GordenLaw.com
The information shared in this 
interview
 is for general information purposes only. Nothing during this interview should be taken as legal advice for any individual case or situation. This information is not intended to create, and receipt, listening or viewing does not constitute, an attorney-client relationship.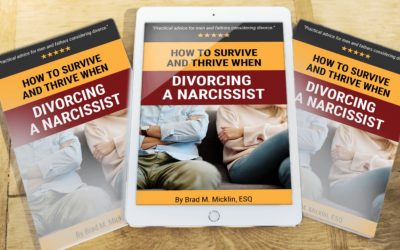 Living with a narcissist can be awful. Divorcing one is a nightmare. They're always right, want everything their way, and leave little room for compromise. How to Survive and Thrive When Divorcing a Narcissist offers…
read more