Listen to "ATTORNEY ANNAMARIA M. WALSH – Walsh Legal LLC, Baltimore, MD" on Spreaker.
In this episode of the Impact Makers Radio Show, "Let's Talk Divorce!" series, Attorney Annamaria M. Walsh, owner of Walsh Legal, LLC in Baltimore, Maryland spoke about how being a Collaborative Law Attorney drives her passion for helping people to understand the benefits of using the Collaborative Process to keep their divorce and kids, out of court.
Walsh talked about some of the rarely discussed mistakes, misconceptions and common, but unknown pitfalls that people should be aware of when considering their options for divorce.
To learn more about Attorney at Law Annamaria M. Walsh, check out: http://www.awalshlegal.com
The information shared in this 
interview
 is for general information purposes only. Nothing during this interview should be taken as legal advice for any individual case or situation. This information is not intended to create, and receipt, listening or viewing does not constitute, an attorney-client relationship.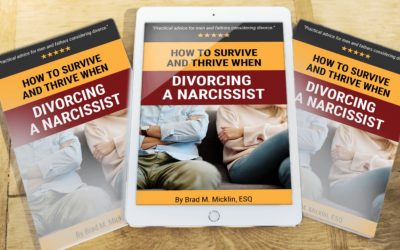 Living with a narcissist can be awful. Divorcing one is a nightmare. They're always right, want everything their way, and leave little room for compromise. How to Survive and Thrive When Divorcing a Narcissist offers…
read more