Listen to "Tracy Fischer, Divorce Mediator, Boston, MA on Using Mediation to Take Control of Your Divorce" on Spreaker.
Tracy Fischer, divorce mediator and owner of Tracy Fischer Mediation in Boston, MA, was a special guest on Impact Makers Radio Show, where she spoke about using mediation to take control of your divorce.
Fischer also addressed some of the most common myths, obstacles and fears people face when considering their divorce options – including the idea that "If you don't use mediation, you have no control over your divorce. Mediation is one of the only ways where you can have control.
My goal is to focus on a marriage ending and not a family ending. A family is continuing, it's important to remember that the family continues even after divorce and those relationships stay put together, and that's most important."
To learn more about Tracy Fischer, visit: Tracy Fischer Mediation or call her at 617-477-5877.
To learn what people say about Tracy Fischer, visit Tracy's Avvo Reviews.
The information shared in this interview is for general information purposes only. Nothing during this interview should be taken as legal advice for any individual case or situation. This information is not intended to create, and receipt, listening, or viewing of the information does not constitute an attorney-client relationship.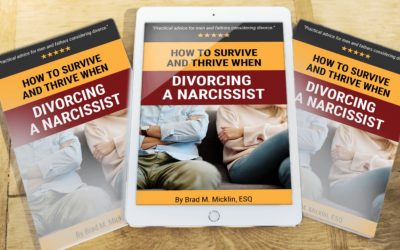 Living with a narcissist can be awful. Divorcing one is a nightmare. They're always right, want everything their way, and leave little room for compromise. How to Survive and Thrive When Divorcing a Narcissist offers…
read more