Listen to "STEPHANIE TANG – Family Law Attorney" on Spreaker.
In this episode of "Let's Talk Divorce!" Stephanie Tang, Family Law Attorney and Mediator of Kogut & Wilson, L.L.C. in Chicago, Illinois, talks about negotiating custody agreements to avoid the common mistakes that bring parents back into court after their divorce is finalized.
She also reveals one of the most common misconceptions where parents think once a final parenting agreement is entered in court, they'll be no kinks and all will go smoothly.
Stephanie, talking to Radio Talk Show Host, Stewart Andrew Alexander prior to her interview, "My effective communication and organizational skills help clients to feel comfortable and prepared through one of the most stressful times of their lives. As a certified mediator and Associate with the Collaborative Law Institute of Illinois, I'm able to offer clients an alternative to resolve their divorce outside of the courtroom."
To learn more about Stephanie Tang, visit: http://KogutWilson.com
The information shared in this 
interview
 is for general information purposes only. Nothing during this interview should be taken as legal advice for any individual case or situation. This information is not intended to create, and receipt, listening or viewing does not constitute, an attorney-client relationship.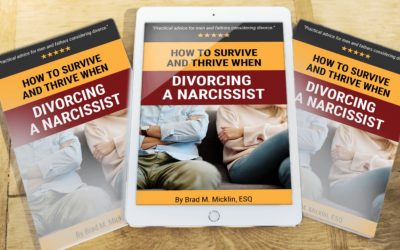 Living with a narcissist can be awful. Divorcing one is a nightmare. They're always right, want everything their way, and leave little room for compromise. How to Survive and Thrive When Divorcing a Narcissist offers…
read more