Listen to "GENE LEPOSKI – Underwood Perkins, P.C." on Spreaker.
In this episode of "Let's Talk Divorce" Gene Leposki, Senior Attorney of the Family Division of Underwood Perkins, PC. in Dallas, TX, talks about how being a Board Certified Divorce Specialist drives his passion for helping moneyed spouses (as in the main earners), to prepare for divorce.
He also reveals why moneyed spouses (who often have a lot of property), believe divorce to be a long and expensive procedure, and why this belief is often a common misconception.
Gene, talking to Radio Talk Show Host, Stewart Andrew Alexander prior to his interview, "I am a Divorce Attorney who is a Board Certified Family Law Specialist, certified by the Texas Board of Legal Specialists, and a Senior Attorney in the Family Division of Underwood Perkins.
Not only am I a dedicated lawyer but I am also a dedicated family man and member of the community. I understand the stress, time and responsibilities of raising a family in my North Dallas community. The dedication and 360 degrees, hands on approach of all of the lawyers, provides the highest quality of legal representation to our clients."
To find out more about Gene Leposki, visit: http://UnderwoodPerkins.com, or call (972) 661-5114
The information shared in this 
interview
 is for general information purposes only. Nothing during this interview should be taken as legal advice for any individual case or situation. This information is not intended to create, and receipt, listening or viewing does not constitute, an attorney-client relationship.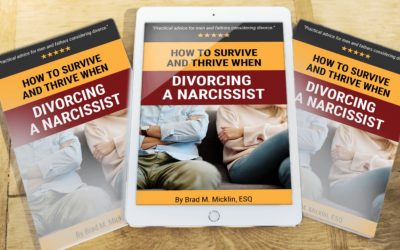 Living with a narcissist can be awful. Divorcing one is a nightmare. They're always right, want everything their way, and leave little room for compromise. How to Survive and Thrive When Divorcing a Narcissist offers…
read more