Listen to "SCOTT ABELS – Certified Public Accountant" on Spreaker.
In this episode of "Let's Talk Divorce!" Scott Abels, Founder of Precision CFO Solutions, Inc. in Austin, Texas, talks about how being a Certified Public Accountant (CPA) drives his passion for helping business owners to navigate the financial implications they experience when going through divorce.
He also reveals how attempting to save money by going through the complexed divorce process on their own, can be one of the most common misconceptions and biggest mistakes business owners in divorce are making.
Scott, talking to Radio Talk Show Host, Stewart Andrew Alexander prior to his interview, "I serve as an Expert Witness in Business Valuation for Divorce and I'm experienced in valuation standards for Texas Family Law. My specialty is business valuation in divorce, for privately held business entities. Complex issues like Personal Goodwill and Buy Sell Agreements often determine the outcome."
To learn more about Scott Abels, visit: http://precisioncfosolutions.com
The information shared in this interview is for general information purposes only. Nothing during this interview should be taken as legal advice for any individual case or situation. This information is not intended to create, and receipt, listening or viewing does not constitute, an attorney-client relationship.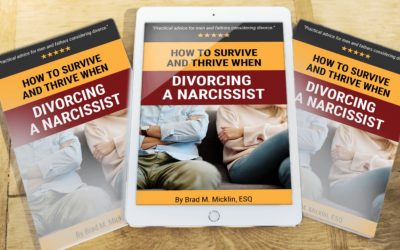 Living with a narcissist can be awful. Divorcing one is a nightmare. They're always right, want everything their way, and leave little room for compromise. How to Survive and Thrive When Divorcing a Narcissist offers…
read more