Listen to "RICHARD GORDON – Family Law Mediator" on Spreaker.
In this episode of "Let's Talk Divorce!" Rich Gordon, Founder of A FAIR WAY MEDIATION CENTER in the Greater San Diego Area, CA, talks about how being a Family Law Divorce Mediator drives his passion for helping couples to break up nicely.
Rich, in a behind the scenes conversation with Radio Talk Show Host, Stewart Andrew Alexander, "A Fair Way Mediation has considerable experience mediating disputes in traditional marriages, same sex marriages, domestic partnerships, and alternative relationships throughout the San Diego County.
Our goal is to help divorcing couples to reach a reasonable and fair resolution that is much more cost effective than litigation, and which meets their needs, and that of their family."
To learn more about Rich Gordon, visit: https://www.afairway.com
The information shared in this 
interview
 is for general information purposes only. Nothing during this interview should be taken as legal advice for any individual case or situation. This information is not intended to create, and receipt, listening or viewing does not constitute, an attorney-client relationship.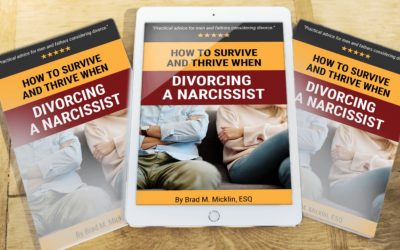 Living with a narcissist can be awful. Divorcing one is a nightmare. They're always right, want everything their way, and leave little room for compromise. How to Survive and Thrive When Divorcing a Narcissist offers…
read more