Listen to "REKHA AKELLA – The Carlson Law Firm" on Spreaker.
Welcome to another "Let's Talk Divorce!" conversation. On this segment of the show, Stewart Andrew Alexander, speaks with Rekha Akella, Associate Attorney of The Carlson Law Firm in Round Rock, Texas.
Rekha focuses primarily on Family Law and during her talk, addresses the important topic of protecting the best interest of children during a divorce..
Rekha, before speaking on the show, "I handle divorces, protective orders, child custody, child support, child protective services cases, modifications, ad litem cases, military divorces, complex property division cases. I am the sole attorney at the firm practicing family law in the Austin area and love what I do.."
To learn more about Rekha Akella, visit: https://www.CarlsonAttorneys.com
The information shared in this 
interview
 is for general information purposes only. Nothing during this interview should be taken as legal advice for any individual case or situation. This information is not intended to create, and receipt, listening or viewing does not constitute, an attorney-client relationship.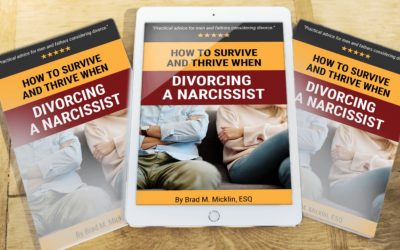 Living with a narcissist can be awful. Divorcing one is a nightmare. They're always right, want everything their way, and leave little room for compromise. How to Survive and Thrive When Divorcing a Narcissist offers…
read more