Listen to "PARISIMA ROSHANZAMIR – Personal Injury Trial Attorney" on Spreaker.
Parisima Roshanzamir, Founder of Roshanzamir Law, APC in San Diego, California, talks about how being a Personal Injury Trial Attorney drives her passion for helping people to protect their rights when injured.
In a behind the scenes conversation with Radio Talk Show Host, Stewart Andrew Alexander, Personal Injury Attorney Parisima Roshanzamir said, "I work with people who have been injured or lost a loved one due to no fault of their own. I do this by dedicating my practice to helping victims of serious injuries and wrongful death.
Obtaining justice for victims of injury is complex, requires experience, and the commitment to win. Often medical care is not accessible, limited, or ineffective. Quality trumps quantity every time, so to ensure a more client centric environment, I only work with a limited number of cases at any given time."
To learn more about Attorney at Law Parisima Roshanzamir, visit: http://www.RoshanzamirLaw.Com
The information shared in this 
interview
 is for general information purposes only. Nothing during this interview should be taken as legal advice for any individual case or situation. This information is not intended to create, and receipt, listening or viewing does not constitute, an attorney-client relationship.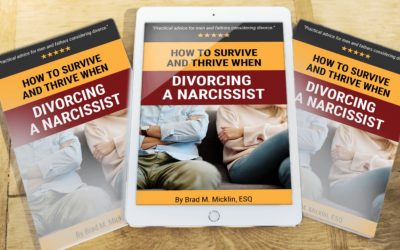 Living with a narcissist can be awful. Divorcing one is a nightmare. They're always right, want everything their way, and leave little room for compromise. How to Survive and Thrive When Divorcing a Narcissist offers…
read more