Listen to "AMBER KOUROFSKY – Bankruptcy Attorney" on Spreaker.
In this episode of "Let's Talk Bankruptcy!" Attorney Amber Kourofsky, Esq., Owner and Sole Practitioner of AK LAW, PLLC in Tampa Bay, Florida talks about how being a Bankruptcy Attorney drives her passion for helping people with to protect money awarded in a divorce proceeding from being discharged in bankruptcy.
During her interview, Amber spoke about about some of the most common misconceptions and unknown pitfalls that people facing bankruptcy need to know when considering divorce.
In a behind the scenes conversation with Radio Talk Show Host, Stewart Andrew Alexander, Bankruptcy Attorney Amber Kourofsky said, "Good communication is a part of any successful attorney-client relationship, which reflects in my representation of clients from large corporations to individuals, for both Plaintiffs and Defendants, as well as Creditors and Debtors. Whether I'm representing clients across the State, in both Federal and State Court, I always keep them informed with regular updates on the status of their case."
To learn more about Attorney at Law Amber Kourofsky, Esq., visit: https://www.aklaw.attorney
The information shared in this 
interview
 is for general information purposes only. Nothing during this interview should be taken as legal advice for any individual case or situation. This information is not intended to create, and receipt, listening or viewing does not constitute, an attorney-client relationship.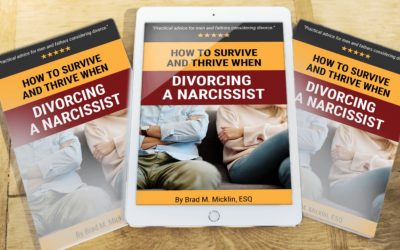 Living with a narcissist can be awful. Divorcing one is a nightmare. They're always right, want everything their way, and leave little room for compromise. How to Survive and Thrive When Divorcing a Narcissist offers…
read more