Listen to "NANCY GABRIEL – Divorce and Family Mediator, Las Vegas, NV" on Spreaker.
Divorce and Family Mediator, Nancy Gabriel recently appeared as a featured guest on the Impact Makers Radio Show, "Let's Talk Divorce!" series, talking about how to end a relationship with dignity through mediation, not litigation.
During this episode, hosted by Radio Talk Show Host, Stewart Andrew Alexander, Gabriel, owner of the Mediation Around The Table, LLC in Las Vegas, Nevada shared some of the advantages of the mediation process, the differences between mediation and arbitration, and what meditation really means.
Gabriel, in a behind the scenes conversation with Radio Talk Show Host, Stewart Andrew Alexander, "Separation and divorce are among the most painful and disruptive events a family can experience. In over 20 years, I've yet to see a case where all family members have not been affected. If someone is thinking about separating or divorcing, they would be taking a step in the right direction by considering mediation as a better alternative to burdensome and costly legal battles."
To learn more about Nancy Gabriel visit: http://www.MediationAroundTheTable.com
To listen to the full show on Impact Makers Radio, visit: http://ImpactMakersRadio.com/Nancy-Gabriel
The information shared in this interview is for general information purposes only. Nothing during this interview should be taken as legal advice for any individual case or situation. This information is not intended to create, and receipt, listening or viewing does not constitute, an attorney-client relationship.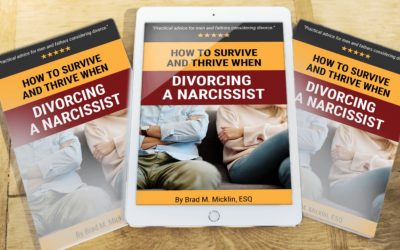 Living with a narcissist can be awful. Divorcing one is a nightmare. They're always right, want everything their way, and leave little room for compromise. How to Survive and Thrive When Divorcing a Narcissist offers…
read more