Listen to "CHARLES CHUCK PRIVITERA – Westminster Consulting, New York, NY" on Spreaker.
Charles Chuck Privitera, Senior Consultant at Westminster Consulting, located in New York, NY was a featured guest on the Impact Makers Radio Show where he spoke about diversity and inclusion issues with workplace retirement plans.
With a wealth of experience in the area of Retirement Planning, Privitera explained how being a Senior Consultant ignites his passion for helping people approaching retirement age to overcome common obstacles, misconceptions and unknown pitfalls that often prevent them from achieving their desired retirement goals.
In a behind the scenes conversation with Talk Show Host, Stewart Andrew Alexander, Privitera added, "We are committed to promoting a culture of diversity and inclusion issues with workplace retirement plans. We provide comprehensive fiduciary and investment advice to plan sponsors and investment fiduciaries. We provide them with the information, tools and confidence to better navigate the demanding and changing regulatory landscape around qualified plans."
To find out more about Chuck Privitera, visit: http://Westminster-Consulting.com
To listen to the full show on Impact Makers Radio, visit: http://ImpactMakersRadio.com/Charles-Privitera
The information shared in this interview is for general information purposes only. Nothing during this interview should be taken as legal advice for any individual case or situation. This information is not intended to create, and receipt, listening or viewing does not constitute, an attorney-client relationship.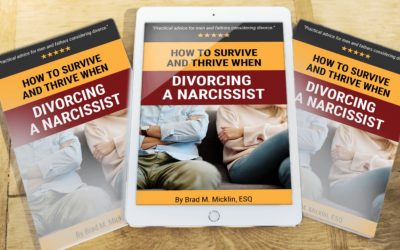 Living with a narcissist can be awful. Divorcing one is a nightmare. They're always right, want everything their way, and leave little room for compromise. How to Survive and Thrive When Divorcing a Narcissist offers…
read more