Listen to "MORGAN STOGSDILL – Family Law Attorney" on Spreaker.
n this episode of "Let's Talk Divorce!" Morgan Stogsdill, Partner at Beermann Law LLP, Chicago, Illinois, talks about how being a Family Law Attorney drives her passion for helping divorcing couples to put their children first in a divorce and how to make sure their children come out of a divorce as healthy as possible.
Morgan also reveals one of the most common, but unknown pitfalls that divorcing couples need to keep in mind when looking at their options for divorce.
Morgan, prior to her interview, with Radio Talk Show Host, Stewart Andrew Alexander, "I am a divorce and family law attorney. Day to day, I handle divorce and child custody cases, as well as prenuptial agreements. As a Partner at Beermann, I work hard to counsel people through some of the most difficult times in their lives. My objective in any case is to get the case finalized quickly, with minimal expense and maximum results."
To learn more about Morgan Stogsdill, visit:
http://BeermannLaw.com,
Download her article,published in the Chicago Daily Law Bulletin:
New Elephant in Courtroom During Custody Cases.
The information shared in this 
interview
 is for general information purposes only. Nothing during this interview should be taken as legal advice for any individual case or situation. This information is not intended to create, and receipt, listening or viewing does not constitute, an attorney-client relationship.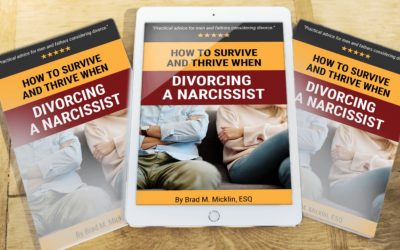 Living with a narcissist can be awful. Divorcing one is a nightmare. They're always right, want everything their way, and leave little room for compromise. How to Survive and Thrive When Divorcing a Narcissist offers…
read more