Listen to "LAUREN RIESENFELD – Family Law Attorney" on Spreaker.
Welcome to another "Let's Talk Divorce!" conversation. On this segment of the show, Stewart Andrew Alexander, speaks with Lauren Riesenfeld, Associate Attorney of the Meyers Law Group, P.C. in Huntington, New York.
Lauren focuses primarily on Family Law, and during her talk, speaks about the important topic of how to avoid a costly divorce.
Lauren, prior to her interview, "I serve as an Associate Attorney at the Meyers Law Group, P.C. and concentrate my practice on Family and Criminal Law. Prior to attending law school, I worked as a junior accountant. My experience as a junior accountant has contributed to my thorough understanding of custody related matters as well as financial issues, including but not limited to, business valuations and tax issues. This understanding allows me to settle most cases while resorting to litigation when necessary."
To learn more about Lauren Riesenfeld, visit: http://www.BestNewYorkDivorce.com
The information shared in this 
interview
 is for general information purposes only. Nothing during this interview should be taken as legal advice for any individual case or situation. This information is not intended to create, and receipt, listening or viewing does not constitute, an attorney-client relationship.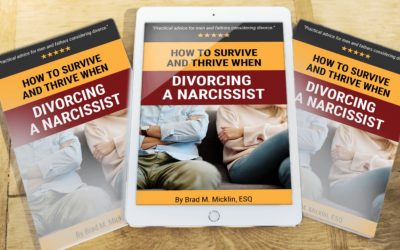 Living with a narcissist can be awful. Divorcing one is a nightmare. They're always right, want everything their way, and leave little room for compromise. How to Survive and Thrive When Divorcing a Narcissist offers…
read more